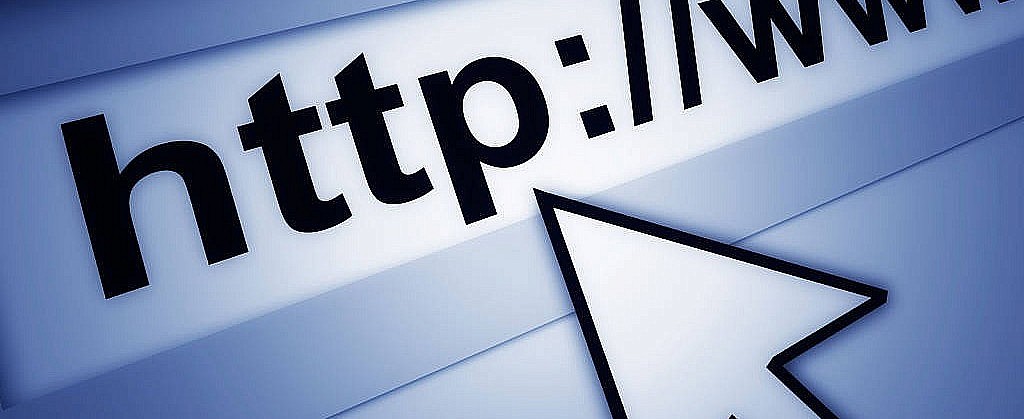 By Korah Morrison, from 'Net Features – http://bit.ly/1lML7v6
It is hard to sum up the perfect search engine optimization (SEO) tactics for every website or Web page, and that is mainly because, for the average website owner, it takes quite a bit of education and experience to get his or her pages up to the standards that search engines have today.
The fact is, even if your on-page SEO is first-page worthy, your Web page or website may still not rank. There are ways, however, to optimize a Web page, which can only help.
1. Optimize your images
One way to perfect your on-page SEO is by using online tools to make sure your images are the perfect size and weight without compromising quality. The best size and weight for your image is going to depend on the website itself. For example, a photo blog is going to require bigger and heavier photo images than a website selling boxes of nails. There are even times when content management systems make it harder to design a good-looking website with larger images. The 72dpi suggestion is not a standard and is nothing more than a well-circulated online myth. If your page loads slowly (you can use a free tool like InternetSupervision.com to check page speed) then your page elements (possibly your images) are too heavy. If your page loads quickly with little room for improvement, then move on.
If you want to compress or optimize your image size and weight then try these tools:
2. Make sure the Meta data is perfect on your images
The Meta info involves everything from the name of the file to the ALT text. You need to make sure that all of this is included and done correctly. You need to make sure that the image is up to Google images standards too, so that it will be listed on their Google images section. You are free to add whatever tags you like to your images, but the recommended ones are title, ALT, description, keywords and author/photographer.
If you would like to see your image on the Google image search, then follow Google's instructions on doing so.
3. Create a publishing strategy
The problem with many companies's content strategy is that they make a big push for backlinks or Facebook likes or shares all at once. They mistakenly treat online publishing like an annual Christmas advertising sale. If you want to get your SEO right from start to finish then make sure you have a publishing strategy by creating ongoing content your readers want to read. But, they do need to be able to find it.
Even something such as which keywords are used in your backlinks may have a massive effect on the relevancy of your on-page keywords. All of this needs to be considered within the publishing strategy. The Google crawlers cannot conceptually understand what your website is all about, so it uses more than 200 ranking factors to help it determine and thereby index your website correctly.
Both internal and external anchor text is just one of the ways the Google index may figure out your page's relevancy. If you have a website where the primary keywords are about dogs, then having (on-page or off-page) anchor text pointing to those dog-related pages should have dog-related keywords inserted for the best and more search engine friendly effect. If those links had anchor texts with something such as, "Why does my bunny twitch its nose?" Or, "Shoes for sale," then Google is going to have a hard time understanding and ranking the content of your Web pages. It's important to only include relevant anchor text that can truly help users get more information, as over-optimizing anchor text can appear "spammy."
4. Group your website categories
This is done to make navigation easier, which is going to be good for your SEO efforts. Navigation is considered to be a big part of your SEO in Google's eyes, which is why it is a good idea to have at least three internal links pointing at every page in your website. Web pages in categories will also help to make the keyword spread of your website a little easier to understand. For example, selling teapots (keyword) in a teapots section makes a lot of sense, especially since URLs and anchor text and such will complement it.
5. Consider Google authorship
Getting heavily involved in YouTube and Google+ can't hurt your SEO efforts (remember, Google owns them). And, while you are at it, sign up your website for Google AdWords for adverts linking back to your website, for Google Adsense and for the Google Authorship program. The Google+ authorship program allows you to link your Google+ profile to your online articles so you can see your profile image next to your articles on the search engine results pages (like a Website Magazine editor's below). The Google+ authorship program also allows your readers to find links to your other online articles.
6. Write original and high-quality content
High-quality content means crafting copy that will inform those who are reading it and is relevant to why they came to your site in the first place. Publishing original content is equally as important – meaning that no other website has your content. Having it appear on social media doesn't count, but if it is on other websites, your site may be the one taking the fall. Try Copyscape if you are not sure if your content (or that of guest bloggers) has been published elsewhere (see example below).
7. Use the H tags
Learn how to use H tags, because they not only show users what is most important on a page and what is less important, but likely still indicate importance to search engines as well. If you put your subtitle in your h1 tag, for example, you can put the other page headers in H2 and H3 tags. Things such as your author bio should be in H4 or higher so that Google knows the content belongs on the page, but that it is not incredibly important to the meaning of the page.
8. Don't skimp on the page title
A title should include at least one relevant keyword. You should also make sure it is both enticing and descriptive. If it is too descriptive then that is no good, and if it is too enticing then it suggests it is not descriptive enough. A page title such as "Make money fast" may contain the keywords "make money" but is not descriptive enough and therefore, it is not user friendly and may be classified as spam. A page title such as "The various methods of making money by using affiliate advertising and social media marketing in order to draw traffic" is full of great keywords but is too descriptive (and long). A title such as "How to make money by drawing in more traffic" is both concise, appealing and includes relevant keywords.
9. Use keywords on your anchor text
The anchor text is supposed to let the user know what to expect on the linked page. Add a keyword to the anchor text to make it a little more search engine friendly, and make sure the text is descriptive enough (for instance "click here" is never a good choice on its own).
10. Use white space
Don't forget that reading from a screen (especially all day) can be tough, so to make it easier with white space. It has been done on this article which is why there are headers and small paragraphs. It is user friendly and Google likes anything user friendly. Some general white space rules include not having large chunks of unbroken text, and having page margins that are of a reasonable size so that the reader does not have to read from the very edge of one page to the very end of the other edge. Consistent spacing is another rule as it helps people comprehend what has been written. There is no proper percentage of white space for a page. As a rule of thumb you could consider the Peter Bilak – Illegibility quote, "Right and wrong do not exist in graphic design. There is only effective and non-effective communication."
These are, by far, not the only on-page SEO tips and tricks, and what may have worked last month when it comes to SEO, may not work this month. At the end of the virtual day, however, putting the user first (and the search engines second) will always be the best approach. What can you do to make the user experience better? You will likely be rewarded SEO riches if you continue to answer and act on that question.