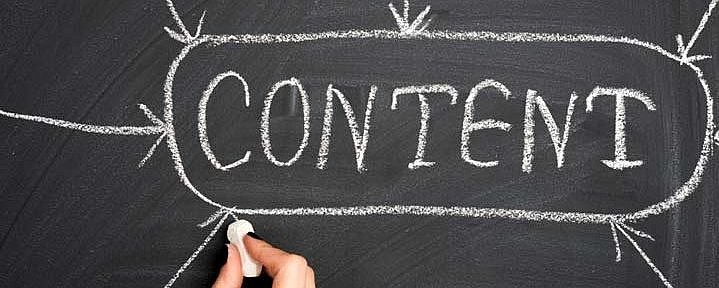 By Anna Rodriguez, from 'Net Features – http://bit.ly/1CNh13T
If your company has not yet shifted to content marketing, chances are you are losing your audience and missing out on a lot of opportunities. The adoption of the practice is on the rise with a staggering 93 percent of marketers focusing on content, according to a 2014 research by the Content Marketing Institute. The study also revealed that 42 percent of business-to-business or B2B marketers actually think they are good and effective at it.
Content marketing is more than a fad but also the future. Econsultancy's first Content Marketing Survey Report showed that nearly three-quarters or 73 percent of marketers agree that "brands are becoming publishers," and an overwhelming 90 percent of respondents also believe that content marketing will become more important in the next year. The most common objective is to increase awareness and brand engagement that almost half of the companies have set aside a dedicated budget and put up a dedicated team to make sure their objectives are realized.
How do you make sure you do things right? How do you make sure you're ahead of the pack? Content marketing is more than just knowing the right words, but also about timing, emotions, intentions and building trust. It is important to have a strategy and to stick to it. Part of that strategy is making sure you aren't committing the most common content marketing blunders.
Headlines That Suck
How did you phrase your last headline? If you can't even remember it, you are in big trouble. Remember that headlines can make or break content. At a time when we judge whether to click or "read more" based on subject lines of emails or tweets, it is important to grab attention immediately. Think about search engines viral behavior, and social sharing. Is your content worth sharing?
Don't just write your headlines once and assume it's great. Create several variations and test them online to see which one works. Use emotions in your headlines. Make it sound urgent and emotional. Using a list or "top-of-whatever" format also works (just ask Buzzfeed).
Content That Bores
You don't end with the headline. Once you have captured your audience's attention, make sure they really sample your content. Facts and figures are legitimate content and also necessary. However, no one wants to read anything that has numbers all over it. Skip the technicality and arithmetic but tell people why what you have to say matters.
It's like writing about the result of a basketball game: tell the readers who won and why. Same with content marketing; tell them about the facts then tell them why they should care. Tap key emotions for brand engagement like happiness, surprise and awe, anger and anxiety. Make your audience feel like what you have to say is important and it would be a sin not to share it.
Tell and Don't Sell
One of the optimum objectives of content marketing is to drive up revenues. However, you can't and shouldn't sell at every turn. The more you sell your brand, the more people will doubt it. Instead of selling them a product, sell them an idea and an experience by telling a story.
A survey by Adobe published on Forbes.com shows 73 percent of consumers want a unique story of a brand. They want to know about your brand's personality, so give a human element to your marketing strategy. Create memories and unique experiences.
It's Not All About You
What content should you write about? There are content marketers who make the mistake of focusing on publishing branded content – or anything that developed by the brand like blog posts, whitepapers and infographics. A Nielsen report shows this is okay, but content marketing should not be all about your brand. No amount of branded content can cover all your marketing needs. Nielsen suggests to "mix content."
The study showed that 85 percent of consumers seek "expert content," not branded content. Expert content can be credible, third-party articles usually from trusted media outfits. This means that consumers want unbiased knowledge of a brand or product. Some consumers also seek "user-generated content" or content created by followers like product reviews. However, though it may seem like expert content is the runaway winner, the study stressed that each type of content has a varying level of impact.
What a brand can do is build trust by working with credible experts that cut through the noise. Then it is time to share your own story in an engaging way to forge relationships. Finally, ask your customers to do the same.
Focusing on Retention
A lot of businesses fail because they focus too much on acquiring new customers. While this is important, it is also crucial for any brand not to neglect those that they already have. Remember that new and old customers are equally valuable. Remember too, that acquisition costs more.
Retain current customers by asking them how to improve their experience with your brand. For customers who have stopped following you, ask them why. Make your "customer feedback" button more active and start discussions. An article from YFS magazine online used the term "product metabolism." This measures how quickly your team responds and makes decisions. A metabolism too slow might result in losing customers; a metabolism too fast might keep your brands and your followers in a "constant state of insecurity." Strike the balance and manage your followers well — old or new.
Along with upgrading your content, do not forget the basics like using keywords, minding your word count, using editorial calendars, using various online platforms, and tracking brand engagement by using measuring applications and tools available on the Internet. Content marketing is an evolving trend and you should learn how to catch up — headlines are written and appreciated differently now, customers have varying tastes, audiences lose interest faster than ever, and so on. Don't make the mistake of sticking with old marketing rules and don't keep committing marketing blunders that are otherwise very easy to get rid of.
---
Anna Rodriguez is a manager and a passionate writer. Communicating information and practical tips on investments made through affordable and marketable properties fill her to-do list to the brim. Follow her at @annrodriguez021.