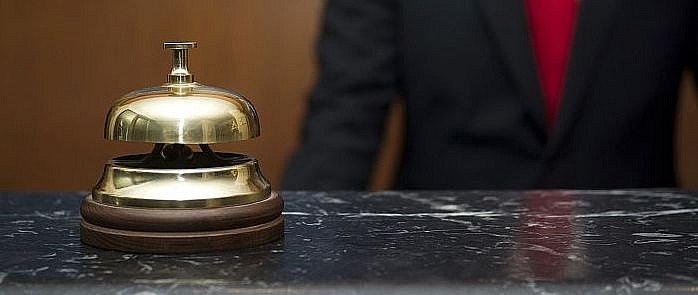 By Gina Withey, from 'Net Features – http://bit.ly/1CNgYFf
We all know SEO isn't a one and done item checked off the to-do list never to be looked at again. It's a constantly changing part of our marketing strategy that is vital to both our online and offline success. 
Less than six months into this year, we already experienced Google algorithm updates for Panda 4.0, Carousel and Hummingbird. With all these changes it's imperative we keep ahead of the curve with these three SEO trends that will have an impact not only on your website, but also more importantly the long-term growth of your hotel.
The Rise and Shine of Content Marketing
Conducting searches for keywords is no longer the best use of your time. Now it's not so much what you say, but how you say it with the way algorithms are being altered to stimulate human intelligence for semantics. Start by shaping your SEO during the writing process to make sure the content your hotel is putting on the Web is relevant to humans, not just Web crawlers.
According to the Content Marketing Institute, content is one of the fastest growing segments in marketing, which means sites with a greater degree of content personalization will be the ones to reach the top of rankings and newsfeeds.
Creating personalized content involves working across all channels to make sure content is consistent from a sales and marketing perspective. When you take the effort to streamline what funnels content will filter through you'll be left with enjoyable material that will accelerate the reader's journey to becoming a buyer.
"Creation of unique content that adds real value to those who might engage with your brand, will lead to authentic actions, in turn making your brand more visible and effective online." Simon Phillips – Director Digital Strategy – iiWorks.
In addition to adjusting the quality of content itself, keeping a daily frequency of content distribution will bode well for keeping traffic flowing to your site and staying on Panda's good side. And don't forget to put in some work off your own site; a few guest posts could lead to back links worth their weight in gold.
OAO (Online Audience Optimization) is the Modern SEO
Developing relationships with our target audiences seems like a no brainer of what our focus should be; yet what we tend to focus on, SEO, doesn't really foster relationships as much as it does clicks.
Understanding our audience and tapping into their emotions can be better achieved through OAO, online audience optimization, where the focus is more on brand building rather than link building. To better connect offline and online marketing efforts, social media is the ideal place to connect the dots and create a community with your target audience.
Take a look at a few strategies other hotels are using for audience building:
• Google Plus 
It only makes sense to build your brand's presence on the social site of the biggest search engine giant. More activity will translate to better page rank, but it also has to be done correctly. A key element of success for your online business will be localizing every aspect of your Google+ profile to boost your spot in the rankings when someone searches your city.
• Instagram
With a visual platform such as Instagram it's easy to tantalize a viewer's senses. Shots of your hotel's menu items, luxurious offerings and surrounding landscape are enough to get people scrolling. In addition to hashtags being an easy way to connect users with a common thread, the geo-tagging feature is also one marketers can use to their advantage. For example, Pier One Sydney Harbour integrated geo-tagged photos from Instagram users on to their main Instagram page by reposting guest content.
• Pinterest
No longer a place just for DIY crafts and recipes, Pinterest added some value to their boards by developing Place Pins. Now when a user is looking for things to see in a specific locale they will come across pins aimed to aid in planning a vacation or creating a city guide. This new feature has been great for users who once found travel pins to be obscure and non-informative as well as hoteliers who can now take advantage of Pinterest's 70-plus million users.
• Facebook
Facebook has also seen an algorithm change with brands having to use different methods other than frequent posting to get their content seen on newsfeeds. The number of fans your page has no longer carries the same value, which lies more in targeted ads and marketing segmentation with the new Graph Search feature. The Facebook Reviews feature that should be leveraged for brand building since it's a direct line to your customers and their emotional appeals.
Responsive Web Design Converts Visitors to Guests
The days of online revenue coming primarily from mobile devices are not in the near future, we're right in the thick of it. Therefore, if your hotel's site isn't mobile-friendly you're losing out big time.
Studies have revealed that the most visited sites by smart phone users are search engines and that 59 percent of U.S. smartphone users end up making a purchase. To take advantage of this statistic you'll want to research how to implement mobile-specific Web formatting and formulate a strategic plan. It will be well worth the time and money spent with the high ROI your hotel will receive.
With a new mobile-format you'll also need mobile optimized content, especially since 40 percent of leisure travelers and 36 percent of business travelers use mobile devices to find and book hotel accommodations For a potential guest everything with your brand should be connected with only the click of one app; from social media to your website to an email confirming their reservation, which is yet another reason to develop your OAO.
The main takeaway here is that shifts in our thinking about optimization and how to best accommodate the traffic to our sites are necessary to remain successful. SEO was all about how to bring in more visitors, but we know how to do that now. Today we want to know that we're taking the proper actions online to convert visits in to sales.
Adopting these trends of building your brand through content marketing, audience connections on social media, and being mobile responsive is what will keep you in a good position in this era of intelligent algorithms and semantic SEO. The cherry on top is that more conversions leads to better search engine rankings, and then you've come full circle.