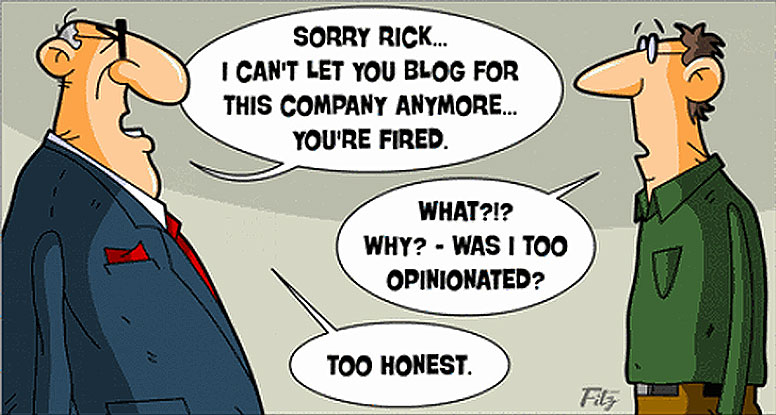 By Alex Lirtsman, from 'Net Features – http://bit.ly/1sJ7EK8
Nowadays, it seems like every brand has a blog to round out its digital footprint. Some blogs are better at producing relevant content and others are better at posting an instant viral hit. But what does it take to find that sweet spot? Here are five elements for a successful brand or corporate blog.     
The Strategy
Asking "Why do we even have a blog in the first place?" is a great starting point. Blogging for blogging's sake is costly and time consuming. It's important to implement a strong overarching strategy and set multiple goals along the way as the blog grows and evolves. Such goals might include improving share of voice or using the blog as a lead generation tool. The strategy should include content types and themes that will resonate with the audience. This will make it increasingly easier to develop an editorial calendar and create content when wearing that lens. And that lens is so simple, yet instrumental to success.
The Editorial Calendar
There's never been a more important time to have a working editorial calendar in place. It needs to contain a mix of evergreen content and timely content. This is the mechanism that will help brands define and curate content that their audiences will want to share. The brand may have a great blog in theory, but success really comes down to individual posts and assets and whether or not the content is shareable.
The Seeding Strategy
Brands can spend time creating great content that someone may eventually share, but there needs to be a strategy driving the initial content seeding. The "if you build it, they will come" model doesn't work anymore. But what does work is figuring out the ways that content can be seeded (whether through owned or paid media) based on audiences and engagement.
The Voice
Consistency is key. The content that lives on the blog must match the brand voice and guidelines. It is critical to ensure that even though this content comes from the blog or drives someone to the blog, content shouldn't live in a vacuum. Be prepared to solve the challenge of content consumption (articles, snippets, etc.) on multiple channels. Content will be and should be consumed on other mediums. And every single post must elevate the brand.
The Analytics
There's a difference between reporting and analytics. Most brands tend to use the two interchangeably. Analytics are far more valuable, because they provide insights that brands and corporations can use to optimize the original content strategy and the blog's content continuously. Use every single audience interaction as a feedback mechanism to improve.
A good blog will provide its audience with relevant content that resonates. A great blog that stands out among a crowded space will not only offer the same but also give its audience a reason to return.