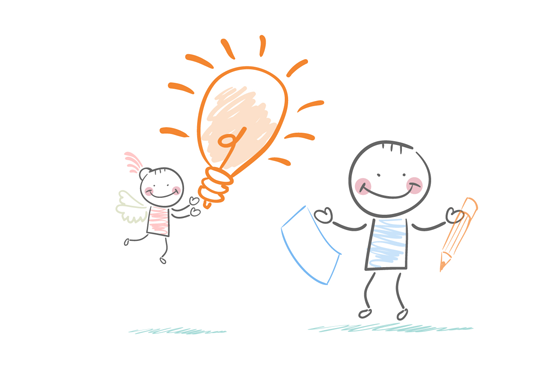 By Gabbie Keegan, from 'Net Features – http://bit.ly/1nyRgOo
Most writers have to produce content every day, even when they are tired, maybe even sick or uninspired. It can be even more difficult for Internet professionals – who aren't writers necessarily by trade – to generate content that is click and share worthy, but fierce competition requires them to try.
Whether you're a newbie or a seasoned content writer, here are five writing tips to know:
1. Reinvent yourself as a niche writer
If you've been publishing content like clockwork but aren't seeing results, you may need to re-evaluate what you're writing about and who you are writing to. Chances are, the content that has resonated with your audience in the past, is what you need to focus on moving forward. Its popularity likely wasn't an anomaly.
Perhaps you need to get other writers involved, like guest authors who can weigh in on your industry and provide thought leadership to your readers.
2. Accelerate your learning curve
Learning is a lifelong process. If you want to become a successful writer you have to keep on learning and take your creativity to the next level. Consider attending industry tradeshows to learn what your industry is currently passionate about and where industry leaders expect your niche to go in the foreseeable future. This will likely spark your creativity, which you can bring back to your readers in the form of educational and inspiring content.
3. Build Your Network
Having a strong connection with some best writers or authors is a good way to get ahead. Widening your horizon is very important if you want to succeed in your craft. You need to connect and build relationships with other people not only with your readers. By building your network you can acquire new knowledge to more efficiently do your job and perhaps open up guest blogging opportunities as well.
4. Hope for the best and prepare for the worst in content creation
A writer's life is a complicated life. A writer's life is not just about fame, money, and power, rather it is more of rejections, isolation, criticism, and low self-esteem (to put it dramatically).
The best thing about content writing, however, is you can clearly express your way of thinking which you can't easily say in a conversation. You inspire and motivate people. You make a big difference and influence others. There's a lot to love about writing but a writer's journey doesn't stop there. Embrace every best moment of your writing life, but do not forget the bad times because these will make you a better writer. For the digital world, this means reading users' comments, even if they are negative and learning from the criticisms they have given you.
5. Promote yourself as a writer
Gone are the days when writers just write. Today, in-demand writers are not just good at writing brilliant content, but they are also excellent at promoting their works.
Utilize the Web and multiple social media sites to make your promotion easier and effective. If you write a fresh, relevant, and useful piece of content you make yourself known to the reading public.
No one said writing is easy, especially on the Web where opinions aren't suppressed. Learning from those around you, whether it's your colleagues, your readers or your peers will help you become a better writer – creating click and share-worthy content.