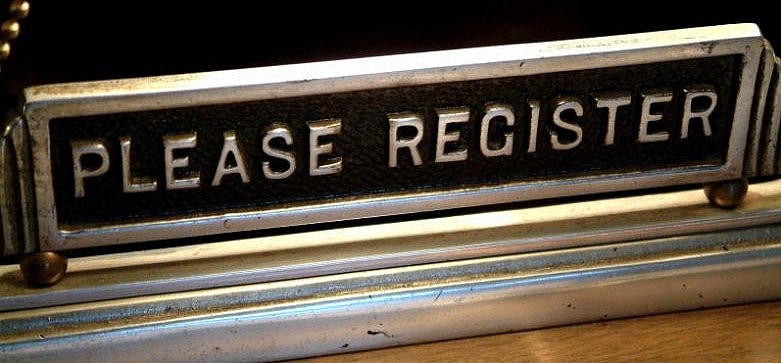 Segmentation has many benefits, especially when attracting prospective students to your school's programs. The more personalized and tailored your email messaging is, the higher success your email campaigns will have.
Let's talk specifics, though. Segmentation helps you impact critical email metrics, seeing improvements like:
Increased open rates
Higher email relevance
Lower opt-out/unsubscribe rates
Better deliverability
Increase applicants and enrollment
Even HubSpot's own research of sending personalized email messaging has resulted in nearly 3X clickthrough rate improvement over general email sends.
Get the Right Data
Segmentation is only successful if you have accurate data from which to segment your lists. This requires you to find or ask for this information via your website's landing page forms, or via a survey of your current contacts. When you offer a downloadable content asset and require a form to be filled out, make sure you consider including questions around data you want to segment on, such as:
City or country of origin
Intended area of study
Estimated enrollment year
If they are currently enrolled in a school
If they intend to play a sport
These are just examples of form fields you might consider to get your brain going — customize your form fields based on what you need — and what information your readers are willing to offer.
Create Prospective Student Segments
Then you need to figure out how you are going to segment your contacts. If you're concentrating your marketing efforts on increasing your prospective students and enrollment, whether your school is serving K-12 or higher education, these are some suggested segments you should consider targeting.
Local Students
Local students can be those in the surrounding towns of your school, or those in the same state. This segmentation is important because the concerns and questions for local students and parents will be much different than those that are out of state. If you're a higher-ed institution, tuition will also be different for in-state students.
If you're a K-12 school, commuting and upcoming events will be useful information for those looking to enroll their children in your school. Tailoring this content to those that know the area or the state will make them feel special and connected to the school close to them. You can tailor both your email marketing and your blog content to attract locals, if that is one of your target personas.
Saint Leo University offers a great example of this kind of customization, example of which I'll weave throughout this post. Check out the campus tour call-to-action they offer on their homepage:
Domestic, Non-Local Students
These are students that are in your same country, but not in the same state as your school. These students and parents will be less familiar with the area around your school, as well as the nearby cities. Providing content to familiarize them with the area, as well as information that those nearby can easily access with a campus trip — like a virtual tour or pictures of the campus — will be important. They will also be more likely to be looking at other schools around the country, so identifying comparable schools that they may look at as well as yours (and comparing the benefits of yours to those schools) is great content to share with that particular segment.
International
If your school enrolls international students often, tailor your content to the concerns and questions of those students and parents. If you have exchange programs or special tuition information, for instance, make sure to include that information in your communications. You could even create a guide to your school for students that speak different languages.
Segmenting your site and your email communications in this way will make it easier for international students to find the information they need. For instance, Saint Leos offers a virtual tour of their campus, something anyone can take advantage of, but makes an international student's decision-marketing process far easier:

You can also invite current international students to tell their stories of attending your school. Connecting prospective students and parents and current students is a great way for them to get real insight into attending your school.
Transfer Students
If your offer a transfer program for students currently enrolled in other schools, they will be looking for information on how the process works and what similar programs you offer to those that they are currently studying in. Asking for more information on contact request forms is appropriate since these students will be looking for specific information in return, including what programs they're looking to enroll in, what courses they've already taken, and when they are looking to transfer.
Athletes
Student athletes will want as much information about your athletic programs as they can get. Simply asking your contacts if they are looking to play sport and if so, which one, can give you the information you need to create and deliver appropriately targeted content. You can then tailor your email content to updates about your current team's performances, your training programs, and schedules for upcoming tryouts.
If they are also in studying in the area of sports and fitness, provide information around courses you offer around sports medicine, physical therapy, etc.
Again, Saint Leo has a ton of information on all their atheltic teams on their website, targeting those prospective student athletes:

Graduate Students
If your school offers graduate-level degrees, this is another area to focus on for segmentation. Including information on your website and writing articles for them on your blog is important. But when you beginning to share information via email, you want to make sure you are nurturing them with content tailored to the area of study they are considering, including business, law, nursing, medical, and so on. This content will most likely be tailored to just students looking to apply, so you don't need to think of the concerns of parents.
How has your school seen suggest with segmentation — via email, via smart content on your website, or elsewhere? Leave a comment below!