By Pooja Lohana, from Search Engine People Blog – http://bit.ly/1nwbXWu
Do you ever feel like everyone in your industry is doing the same thing? They have the exact same message as you; the same style and tone and even their websites look eerily similar to yours?
If you're doing the same marketing strategies as everyone else – sending similar newsletters each Thursday and the same, rehashed points of view in each newsletter for example – you won't stand out.
Although hard, there are ways to avoid being a "me too". But that doesn't mean you have to reinvent the wheel.
You can still stick to the strategies that work, but with your unique spin on things. For instance, you can still continue with the Thursday-newsletters, but with a dash of your own personality.
Here are 5 ways to do just that and stand out from your competition:
1. Tell Your Story And Your Why
Listen up: People don't buy from you because they need your product or service. Behind someone's buying behavior, there is a need to capture a desired feeling.
You don't buy organic food but the feeling of "fresh and healthy".
You don't buy an Armani suit but the feeling of "luxury and sexy".
Feelings make story-telling easy and people connect best with stories. So what's your story? Why are you here? Why should people buy from you?
Weave your product's benefits into a story and focus on building connections first and sales later. Are you a health activist who survived a heart attack? Are you a homeschooling parent who loves to travel together as a family? Tell us your story by blending it into your product.
If you do it right, you'll soon forget about deliberately making a sale as it'll come naturally as a result of your story.
2. Bring Yourself In The Mix
This is an extension of #1. Take the personal development industry as an example. Some people start off as "gurus" with rags to riches stories. Others start with a philosophy to "share as I learn". They don't presume an expert status but are just a little ahead of us, sharing their first-hand experiences as they go.
There is not "right" way about it – but there is your way. Which one would it be?
3. Find Your Voice
I love how marketing company HubSpot does this. When I think "online marketing" I think HubSpot. That is a very difficult position to hold and they do it well.
Now, I am not associated with HubSpot in any way, but I am a loyal reader. And I don't think twice before referring their blog to my clients.
It's easy to isolate them from thousands of other similar competing blogs because they blend in humor with solid advice.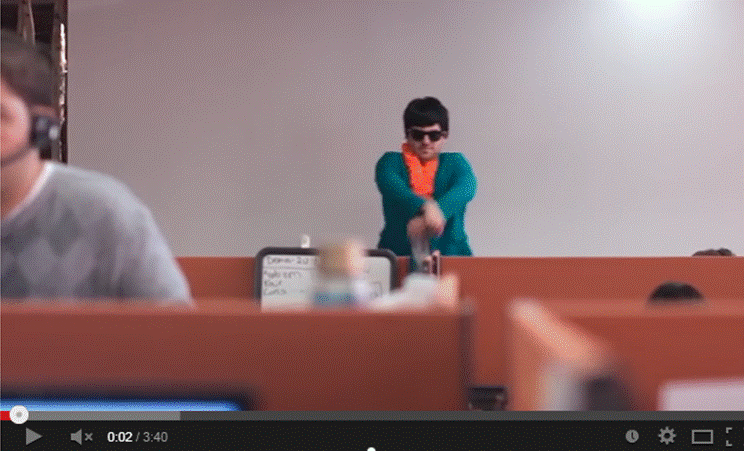 Another example is CopyBlogger. They regularly give away tons of massive value content on their blog. This positions them as an authority in the blogging industry. Do I need to think twice before trusting them? Not really.
Over to you: What is your uniqueness? How can your prospects isolate you from competitors in their minds?
4. Visualize Your Brand
Did you know that 90% of the incoming information in your brain is visual? A majority of are visual learners. There is also a theory doing the rounds of the Net that your brain can process visual information 60,000 times faster.
Let's forget statistics for a minute and think about how you process information.
If I wanted to convince you to taste the local bakers' strawberry mousse just once, because it's so fluffy and light and melt-in-the-mouth and yum… or if I just showed you the picture below with a caption "Yum!", which one do you think would get your tastebuds drooling?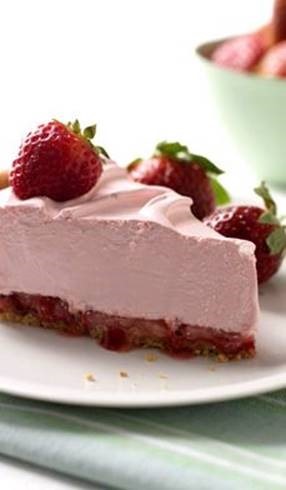 Source: Pinterest
The picture wins, hands down. Because it does tell a thousand words. You may not be a great writer, but you can always share your message with a simple visual.
Need more reason to go visual? In the age of Big Data, no one spares more than 8 seconds on your content, so you have to be darn good at it. That's 8 seconds. Visuals, on the other hand, are snackable and shareable. It's obvious with Facebook's 65% boost in interactive content engagement rate since they brought in the Timeline.
With tons of cool visual apps in the market, you don't have to spend a fortune on hiring a graphics design expert either. For all DIY entrepreneurs like us, this is great news. Visme is one free tool you can use to create all your marketing visuals such as CTA banners, presentations, infographics for free.
Visual marketing captures your audience's attention by making use of images, photos with text overlays, videos, comic strips – anything goes, including this meme: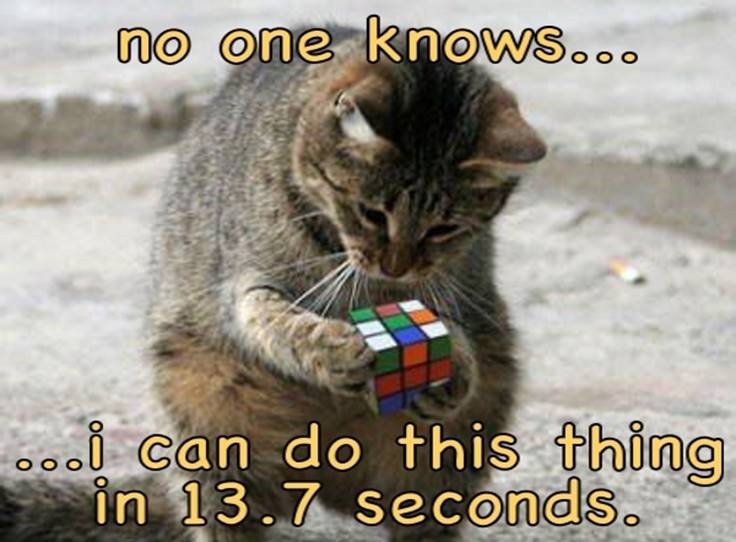 5. Love Your Customers
Years ago, I lived in an area where on weekends people would like to walk their dogs along the shopping strips. Some smart local businesses quickly took note of this and started putting a bowl of water or some dog food just outside their facilities inviting more customers.
Others failed to take note of this obvious gap. Needless to say, the ones adapting to their customers' needs stood out.
Think about companies like Zappos. They produce shoes nothing too spectacular but they stand out because of their customer service. They even moved their warehouse from California to Kentucky and were able to deliver to their East Coast customers in 2 days instead of 7.
But that's not just it. Zappos loves their internal customers – the employees – equally. They have an employee library of cool books to read and refresh. They even have a "culture book" which showcases every employee's personal essay of about 500 words.
The company even has an internal life coach!
You don't have to be a billion-dollar Zappos (although they too started from nothing in 2000) to show your customer love, but you can do your own bit in small steps. Every little conscious effort counts.
Is your head brimming with tons of stand-out ideas? How are you going to implement the ones above? Share your thoughts in the comments!