This year is slowly coming to an end and if you aren't exhausted, you may have done something wrong.
Digital professionals saw massive changes to the Internet landscape in 2013, from search and social to advertising and analytics. Despite this, the industry adapted and innovated at a rapid clip, which bodes well for the New Year. It's an exciting time to be a digital professional, and the 17 experts interviewed here promise even more good (read: challenging, yet potentially lucrative) times with their bold 2014 digital predictions.
Eric Bader, CMO of RadiumOne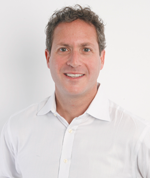 1. Programmatic will Get Smarter – Skyrocketing to 60 Percent of All Digital Ad Spend.
By the end of 2014, almost two-thirds of the digital advertising market will be automated, but the key to growth will hinge on the model's ability to rely less on third-party data and more on first-party data insights. Similar to Facebook or Twitter, Ad tech companies will need to incorporate some form of proprietary data into their technology as the industry moves away from cookie based Web-tracking.
2. Location Becomes the New Retargeting Signal for Mobile.
Next year brands will begin utilizing location-based data to more effectively reach consumers and successfully convert customers across the Web and mobile. Mobile ad campaigns will start to leverage comprehensive analytics to hyper-target existing customers in real-time and identify avenues to connect them with their next customers on their most trusted device. Wearables and other innovative technologies analyzing consumers' movements are a sign of what's to come.
3. Artificial Intelligence is a Black Box. Automated Intelligence lives on.
Many vendors currently fail to demonstrate how their artificial intelligence based on common third-party data brings any value to marketers. In 2014, marketers will seek those vendors using intelligent software that automates media to produce new insights that no one else has gleaned by combining their brands first-party customer data and linking it with location-based and proprietary data. Brands will crack the code of big data by using these findings to drive data-informed decisions on the right course of action to take, at the right time, with the right message and over the right channel.
Alex White, GM, Data & Trading of DG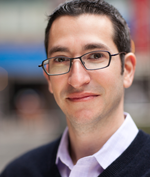 1. The Amount of Marketing Data Available Will Grow. It goes without saying, because data begets more data and insights, but marketers will enjoy more data from disparate sources at their fingertips throughout 2014. While this is good news for marketers, it will also likely lead to some friction. Companies will increase the pace of "onboarding" offline data in 2013, whether thats major brands, direct marketing organizations or third-party providers. That is going to spark more conversations about ownership rights, which could turn ugly for some agency/client relationships. After a campaign runs, who owns the data? And if it's on boarded and used by an agency, do they have access to it permanently? How do advertisers pack up their data and take it with them when the change shops? Expect a good debate next year, but with more questions than answers.
At the same time, the growth in data will lead to consolidation in the data management space. Several DMPs have been in the business for 3-4 years and will start looking for exits. The big players that already own the data (Experian, Acxiom, etc.) are still missing pieces such as analytics suites. Watch for these companies to buy up smaller DMPs, building shortcuts between the end client and data ingestion.
2. The Other Shoe Will Drop on Fraud. Fraud has been sweeping through the online media press like a fever, with nearly everyone throwing up their hands and suggesting there is no true cure. This conversation will get much louder next year as one of the most prescribed remedies – behavioral targeting – is shown to be riddled with fraudulent traffic as well.
Cookies are regarded as one of the best defenses against fraud under the theory that a cookied Web user moving across several sites and exhibiting the behavioral traits of a real human must therefore be a real, living, breathing human. We know that's not true, but what we don't know is just how badly cookie pools are inflated by bot traffic. We'll get a sense next year as brands and tech companies clamp down on the practice.
3. Big Gains in Programmatic Premium Spending. The buy-side has given every indication that it wants to utilize RTB and programmatic buying to access online ad inventory, rather than deal with the old method of sending in orders. While it's popular, programmatic is still quite complex and primarily addresses remnant inventory. Next year, we'll see more publishers make their premium inventory available through programmatic means. However, expect this to go well beyond the basic (yet technologically complex) private exchanges we see today as publishers understand the bigger boost to their bottom line and new and existing toolsets make it easier for publishers to offer their inventory through primary publishing ad servers.
Dan Darnell, VP of marketing and product at Baynote
1. Omni-Channel Will Fade Away: The term "Omni-channel" will be phased out as retailers transform from product centric to customer centric businesses. The very idea of omni-channel only showcases the inside out view that the retailer has of their business.
2. Big Data is Here to Stay: Big data will start to have more meaning as leading retailers and technology vendors use big data to solve real world problems. To start adding real value, big data will move beyond reporting and visualization and we will see more retailers using big data driven applications to drive relevant, personalized real-time experiences for shoppers.
3. Adapting the Showroom Experience: Showrooming was one of the big trends in 2012 and early 2013. Retailers now realized the issues that drove consumers to shop in-store and buy online and they have offered price matching, altered return policies and created unique products to make buying in-store a more appealing process that will bring some people back to stores. If you need a reminder there are these great commercials from BestBuy.
4. Luxury Brands Will Lead with Personalization: Knowledge of the customer is key in the retail experience, especially in creating loyalty. We will continue to see luxury brands invest in creating more intimate, personalized experiences for their high-value consumers with interactive shopping tools and other innovations that will pave the way for the rest of retail to follow. In particular, I am impressed with how Tori Burch and Burberry are integrating the digital and physical worlds together in their shopping experience.
Ralph Dangelmaier is CEO of BlueSnap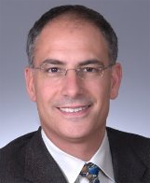 1. Growth of Alternative Payments such as Frictionless Payments and Mobile Wallets. Customers are demanding sleek, trendy and simple modes of payment. This is testament to the explosive growth of companies like Uber and iTunes – they make buying easy. Wallets will gain traction as they begin to aggregate all mobile payment apps – like Starbucks – so no longer will users have to have dozens of payment apps on their devices.
2. Technology Meets Financial Services Grows. The two markets are merging in an unprecedented fashion. Innovation is increasingly becoming a priority for financial service companies as innovators ranging from Google to PayPal and Square gain traction – how can financial services companies be more nimble? Visa and Mastercard are no longer the only ways to pay – thousands of companies are vying to take a bite out of their revenues.
3. Mobile Payments. 2013 was a great year for mobile and it grew quickly. Braintree claims their mobile transactions grew 400 percent from $1 billion to $4 billion. Over the next 5-7 years, mobile will grow at a higher compounded rate than anything else. Forrester Research estimates mobile payments will each $90 billion by 2017. If e-commerce companies lag in their mobile strategy, they can expect a decline in revenue.
Mark Faggiano, CEO of TaxJar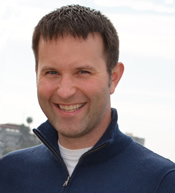 1. MFA Dies in 2014. The Marketplace Fairness Act that would require online sellers to collect and remit sales taxes across all states dies on the vine in 2014. The optimistic view is that our government leaders realize that the MFA hurts small businesses with the complexity and burden it creates for SMBs. The pessimistic view is that our government continues to be gridlocked… either way, the MFA dies in 2014.
2. Online Sales Taxes Become More Complicated. Dropshipping and fulfillment centers lead to an exponential increase in sales tax complexity for small businesses. As e-commerce grows and more businesses are selling online, we'll see much faster adoption with drop shipping and merchants using fulfillment centers around the U.S. for faster shipping and help with inventory management. This means nexus in more states, and a significant increase in sales tax compliance requirements in those states.
3. Change Will Happen. At least one state will step up and simplify sales tax laws for their state. Some states are more forward thinking than others when it comes to sales tax compliance. As an example, some states determine sales taxes based on the seller's address (which tends to stay the same) and some depend on the buyer's address (which changes…).  Not only does the complexity lead to small business challenges, but also many choosing to simply avoid filing. At least one state is 2014 will figure out that simplicity of sales tax laws will lead to higher compliance and therefore more tax revenue generated.
4. Bitcoin and Digital Payments Aren't Going Away. Bitcoin will meet sales tax requirements in 2014. As things stand today, the sales tax laws loosely say bitcoin transactions are subject to sales taxes. As bitcoin popularity grows, states will get more explicit that bitcoin transactions follow the same laws as other currency like $USD and the rules will become clearer for compliance.
Dennis Shiao, Director of Product Marketing at DNN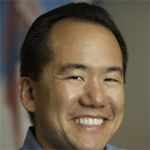 1. Larger SEO Firms Start Content Marketing Practices. Interest in content marketing sizzled in 2013. In addition, Google's Hummingbird and "in-depth articles" updates raised the bar for quality, in-depth content. Larger SEO firms will adapt, re-orienting resources toward content marketing. Why? Because they'll find more marketing budget there in 2014.
2. By 2016, Mobile Devices will Generate More E-Commerce Sales than Desktops. Existing prediction: by 2014-2015, mobile devices will generate more Web traffic than desktops.
3. A few years ago, Google rolled out personalized search, with search results customized by geographic location, past activity and a number of other factors. In 2014, websites will deploy equally sophisticated personalization. No two website visits will be the same; instead, they'll be tailored to the individual.
4. The Role of the Community Manager Continues to Rise in Strategic Value to Organizations. In 2014, the community manger enters the C-Suite, as more organizations appoint Chief Community Officers (CCO).
5. In 2013, we talked a lot about Penguin, Panda and Hummingbird. In 2014, Google will deploy a far smaller number of updates, but each update will be larger in scope. This will make the job of SEOs more challenging, not less challenging.
Graeme Grant, President & COO of CQuotient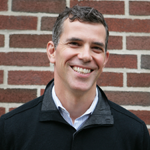 1. The Emergence of True Omni-Channel Marketing. In 2014, I expect to see marketers focus on omni-channel efforts as opposed to each channel individually. We already know that digital experiences impact offline experiences, but marketing has to catch up. Look for increased omni-channel execution, such as an email that lets you reserve an item in-store based on your current mobile location, and omni-channel success measurement, which looks at the complete cross-channel picture, like total spend. And the key to these efforts will be tailored, relevant content across each touchpoint and each customer – whether it be the website, mobile site, social networks, email, direct mail or in-store.
Ben Kaplan, President & CEO of CashStar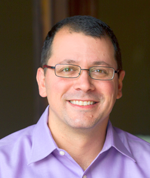 1. Marketers Will Embrace "Digital Dollars" as a Vehicle for Customer Acquisition & Loyalty. In 2014, the most innovative brands will begin to realize the power of digital currency. Today, many of the world's leading brands offer digital gift cards on their websites – a form of digital currency. In addition to gift cards, brands will begin to realize the power of loyalty points and rewards, as well as discounts and offers, as forms of digital currency that can be used as a vehicle for customer engagement. These "digital dollars" will become one of the most effective tools in marketers' arsenals to influence consumer behavior and purchase decisions.
Kristina Burbich, Creative Director at WebLinc
1. 2014 Will Usher in a New Era of Personalization. Site personalization isn't a new concept, but as technology is becoming more sophisticated, and customer data sources more varied and readily available, personalization will become an essential tool for differentiation in 2014. By harnessing the power of big data, brands will focus on creating personalized experiences at every touchpoint. From personalized emails to site content that caters to each user's specific taste and behavior, the companies that present the most relevant content will see the highest conversions. The year ahead will be all about the user which, in turn, will drive brand affinity and revenue.
Hadas Sheinfeld, VP of Product Management for ClickTale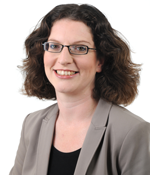 1. M-Commerce Makes its Mark. Although the hype about mobile began several years back, revenue generated from mobile shopping grew tremendously in 2013, forcing companies to finally focus on optimizing their mobile websites. However, ClickTale feels that we have not yet reached the peak of the mobile trend. In 2014, tablets and smartphones will play an even greater role in commerce, with much more diversity in the types of devices used. With Android growing and devices like "phablets" and convertibles hitting store shelves, the market is diversifying and moving forward.
2. A/B Testing and Usability Become Core Issues. There is now a much greater awareness of website usability and its importance to online business success. Companies have come to the realization that simply gathering 'big data' is not enough, and that they must actually conduct tests to understand what's working and what's not. As we enter 2014, ClickTale expects analytics tools to move to the next step and provide not just data, but real actionable insights that can be translated to website improvements and the achievement of business goals.
3. Web Analytics Goes Pro. 2013 was the year in which analytics became a true profession, with e-commerce businesses launching analytics departments and seeking increasing numbers of analysts. In 2014, ClickTale expects to see greater investment by organizations in this area, on both personnel (hiring, training and building dedicated teams) and tools/infrastructure to support their business needs.
Matthew Shanahan, SVP of Strategy at Scout Analytics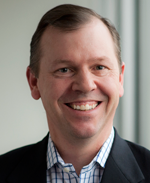 1. Business Models Will Change to Pay by Usage instead of Pay to Own. The subscription economy will foster a change in customer purchase behavior – customers only get value when they use a product or service and therefore only want to pay for the value they receive.
2. The Golden Revenue KPI is No Longer Customer Count, But Customer Engagement. Traditional marketing/sales KPIs will become secondary – as usage and engagement is the cornerstone for other successful performance indicators.
3. Revenue Growth Will Come from 'Farmers' Not The 'Hunters'. There will be a major shift away from 'Hunters' to 'Farmers' who will focus on nourishing current customers and ensuring customer lifetime value vs. continuous new customer acquisitions.
4. Marketing and Sales Teams Will Unite to Create an Organizational Shift to Customer Success. In 2014, technologies will begin to follow this evolution of the customer lifecycle, instead of disparate systems, from lead, to customer acquisition, to customer success.
5. Businesses will understand that data is different, will treat usage data separately. Businesses have tapped into a new type of data: customer usage data. These businesses will realize that it needs to be treated in a completely different way and place larger value on dealing with this "different" data in 2014.
Anton Ruin, CEO of Epom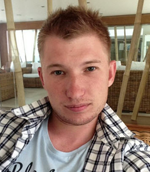 1. Mobile Ad Revenues Will Grow Further, but it is likely to become harder for companies to sustain and increase their rate. The core goals, put ahead of mobile advertisers in 2014 include rebuilding of clients' images, optimization of mobile lead generation and nurturing processes and, certainly, the launch of well-targeted and properly optimized mobile advertising campaigns.
2. The Cross-Channel Complex Approach Will Become one of the Most Efficient Ones to Take in Mobile Marketing and Advertising. In particular, social media, mobile and video will remain the most advantageous sectors to mix for the maximization of a company's ad revenue, e.g. sharing of interactive promo videos on mobile and in social networks.
The latest research reveals that most techniques in mobile ad effectiveness measurement will be repurposed and renewed, allowing advertisers to reduce the number of counted false clicks, get more precise data in terms of mobile campaigns performance, response rates, ROI, etc. and improve them in response to audience's reactions and interactions.
Andrew Bloom, SVP, Strategic Business Development of DG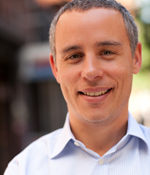 1. More than One Sun in Our Solar System. We've gotten used to talking about Google as being at the center of the digital media solar system. The emergence of Facebook and Amazon with their own multi-device user data will offer tremendous gravitational forces and positive competitive forces as the consumer moves to a mobile first, transactional-data heavy, discovery and buying experience.
2. Open Platforms Will Reign. As consumer attention fragments through an ever increasing number of media channels and devices, the number of niche technologies focused on solving features will continue to increase. Over time this will present an ever-growing tax on the digital dollar, creating inefficiencies in both campaign workflow and effectiveness. For those ad tech vendors serving the demand side (and who cannot rely on selling their own media and data for survival), openness in terms of integrations and willingness to partner will become both a means of survival and a great source of competitive advantage as advertisers crave the ability to put their data to work across multiple channels and experiment with new ideas while at the same time leveraging a consistent workflow for efficiency and data security.
3. Whose data is it anyway? Data has taken on a life of its own in the online advertising world. It has its own value as a currency and commodity and its own ecosystem in the cloud. Consumers are gaining control over "their data" with technologies like disconnect.me that allow them to control and eradicate their data footprints today — and likely monetize them tomorrow. Brands are becoming more savvy and protective about ownership and access to their customer and transactional data. And regulators are working to maintain order. Expect marketers to take more control of their data management infrastructure through trusted partnerships and draw clear boundaries and manage risk in a complicated ecosystem.
4. Targeting Across Screens is the New Black. Over the last three years the topic of every conversation has been RTB and programmatic. It has all been about audience and new ways of buying. Expect to see more comfort around programmatic and as people get more comfortable with the practice they will be talking about it less. In its place the vernacular and the conversation will begin to turn to a bigger challenge – dynamic targeting and messaging across screens. In particular, expect to see more interest in sequencing of messages across screens, as the consumer becomes more and more nomadic, more irritated than ever about a bad user experience and more demanding about the value exchange between free content and targeted advertising.
David Jakubowski, SVP, Marketing Services at Neustar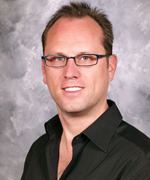 1. With Agile Marketing Comes Third-Party Accountability. As companies create true end-to-end, centralized marketing platforms, marketers will be granted access to the tools necessary to develop holistic online marketing campaigns (for brand awareness, acquisition, etc.). More importantly, they will also be able to see what works in their marketing efforts and what doesn't, offering them the ability to take a more agile approach to their marketing efforts. With this newfound agility for the marketer comes greater accountability for third-party data providers. Marketers will more frequently validate the quality of third-party data to ensure they are only paying for what was delivered and drove a conversion versus spending needlessly to purchase the same users across multiple channels who never convert.
2. A Year Closer to "The Year of Mobile." Every year people say it is "the" year for mobile. I don't exactly agree, but do believe that it will continue to deliver eye balls at a record setting pace. Despite this, I think advertisers will still continue to struggle with delivering conversions via mobile devices, especially those that drive real dollars. Getting a mobile user to view something and click on something is becoming the norm, however if the goal is to leverage mobile as an additional revenue stream, which to date has not been proven to drive significant conversion dollars, then I think marketers will continue to test the waters, but not jump all in.
Eileen Bernardo, Marketing/Communication Manager at Viralheat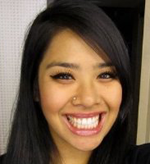 1. Content Marketing is Leading the Way into 2014. The most important thing for businesses and professionals to know going into the New Year is that the creation of new, creative, interesting, relevant, and shareable content is the key to a successful social media plan. Users are constantly searching for information, and the social Web has become a hub for sharing quality content with engaged and interested users. When done right, this can lead to positive social media results and tangible ROI. All current (and future!) platforms are vehicles for sharing content so businesses must find new, innovative ways to share relevant and interesting information. To be successful in 2014, businesses must take a look at their content marketing strategy.
Patrick Clinger, CEO and Founder of ProBoards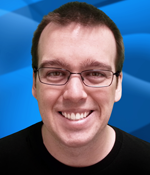 1. Recent public focus on governmental monitoring and abuses of user trust will spur the market to adopt increased security measures for user data and privacy.
2. Market innovations will come from new, unexpected directions and companies, as the millennial generation increasingly rejects platforms they view as "uncool." Services like Snapchat and WhatsApp will come to replace older services that are "used by my parents." Older services such as MySpace and Facebook will attempt to retain the interest of younger users by appealing to narrower audiences, such as music or social gaming fans.
3. Niche and special-interest groups will remain focused around forum communities as a way to conduct more in-depth discussions than the typical social media outlets.
4. Companies will increasingly come to rely on the advantages of a forum-based, crowd-sourced solution as a resource for both customer support and marketing.
5. The continuing trend toward mobile devices for everyday content consumption will move faster, putting an even greater emphasis on designing social media experiences for hand-held devices.
Bryan Shaw, Community and PR Manager for 3dcart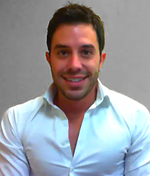 1. Personalization will take over the E-Commerce Industry. With the 2013 Holiday season estimated to increase online retail sales 15 percent from 2012, and to bring in $61.8 billion in e-commerce revenue, 3dcart anticipates that this momentum will carry on into the New Year and lead to a greater emphasis on mobile commerce and personalized customer experiences.
In 2014, e-commerce merchants will tailor their mobile, social and email messaging more toward the individual. It behooves them to implement modern technology to make the experience more personal.
from 'Net Features http://www.websitemagazine.com/content/blogs/posts/archive/2013/12/20/experts-speak-2014-predictions.aspx