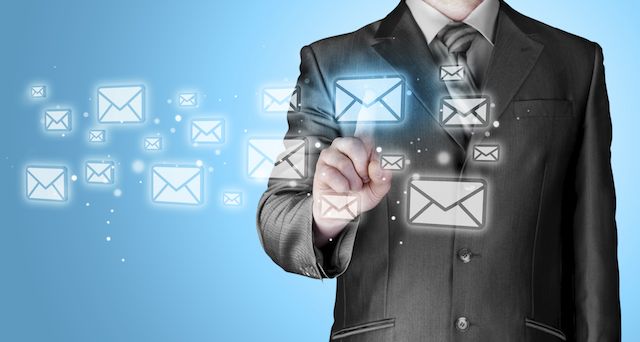 By Noah Kagan, from WPMU DEV's Blog – Everything WordPress – http://bit.ly/1CgWu6y
Email is extremely important to online businesses. It is the most effective and scalable way to communicate with your audience.
For example, AppSumo is a seven figure business only from email. And my friend Ramit's blog, I Will Teach You to Be Rich, is seven figures as well, mostly because of sales through email.
Over the past year, I've learned  there are three types of bloggers when it comes to email:
Blogger 1: Doesn't believe email is effective and won't listen to any advice about emails.
Blogger 2: Thinks email is effective and wants more subscribers, but doesn't know how to set it up.
Blogger 3: Knows email is effective and is growing his/her email list and business.
If you are Blogger 2, you're in luck. I'm going to show you exactly how to double your email list on your WordPress website.
The tips and strategies listed below are exactly what I have used to grow AppSumo to 750,000+ subscribers and, more recently, my blog OkDork.com to 50,000 subscribers in eight months.
If you start using these tips today, it will continue to pay dividends.
Here are the steps you can take in just three minutes.
Time: 60 seconds
Description: A collection of free tools to grow your email list.
Install the List Builder and Scroll Box apps from the Sumo Store. They're both free!
Both apps are non-intrusive ways to ask for an email and take 15 seconds each to setup.
List Builder is a simple pop-up, and Scroll Box offers readers a chance to sign up towards the end of an article.
Both apps work with all major email marketing providers (Mailchimp, Aweber, GetResponse, Campaign Monitor, Infusionsoft) and others as well.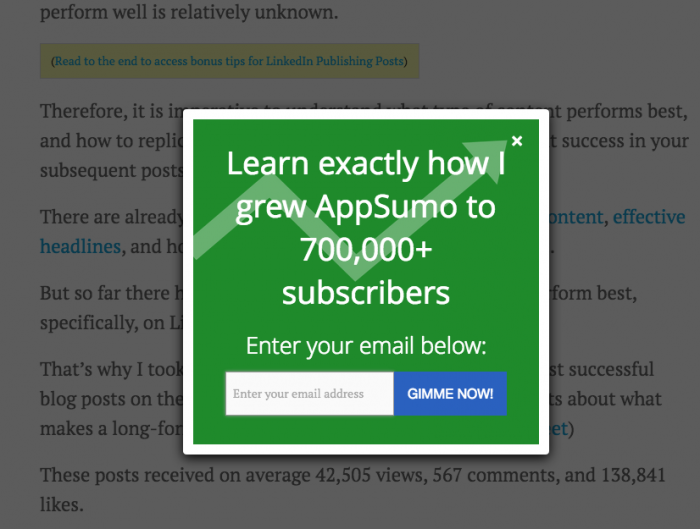 Download SumoMe for WordPress, or for non WordPress sites go here.
Tip: Make your title a benefit for the reader versus joining a newsletter. We've found that gets a 600 times better conversion rate, i.e. "Join my newsletter" versus "Get free access Behind the scenes of how Eric Ries does the Lean Startup."
Set Up a Home Gate
Time: 30 seconds
Description: One of your most trafficked pages is your homepage. This page is normally an array of random articles, links, etc. and has no clear direction. It is full of distractions.
Instead, focus your homepage on collecting emails which gives you a direct channel to your reader's inbox in the future. You'll reduce your bounce rate (fewer people will leave your website) and you'll be able to get your visitors back to your site each time you write a new post or launch a new product.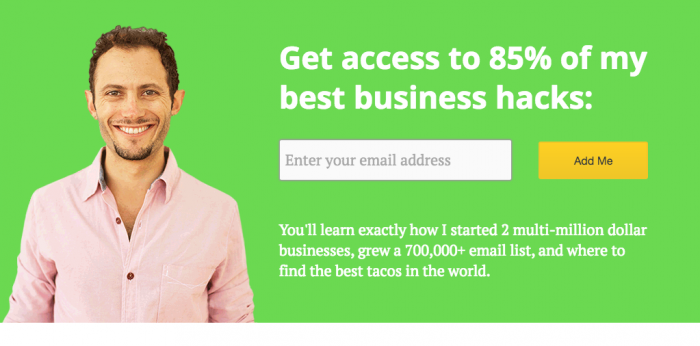 Set up your own home gate.
Optimize Your Top 3 Pages
Time: 30 seconds
Most blog traffic is 80/20, meaning only a few pages account for the majority of that traffic.
Generally your homepage, about page and one other page dominate your traffic. Today, I want you to go to those pages and add one email collection box above the fold.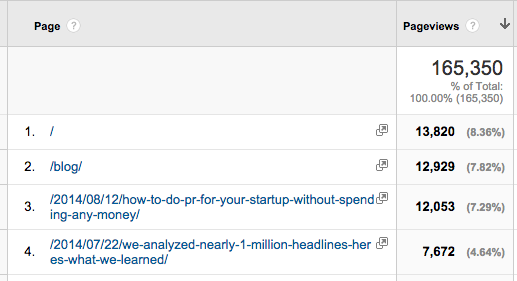 All of these pages should have clear calls to actions for your visitors to subscribe. Just remember to to start at the top of the funnel. On OkDork.com, my top posts all feature special bonuses that deliver additional value. In order for readers to access the bonus, they have to submit their email address.
View your Google Analytics to find out your top three pages.
Remove Your Sidebar
Time: 60 seconds
Yes, I said it. Remove the bar that most sites have that displays top articles, comments, about links, etc… Because no one clicks it.
Use Heat Maps for free and see for yourself. Removing the sidebar helps readers focus on your content, love it and inevitably have fewer distractions so they'll give you their email address.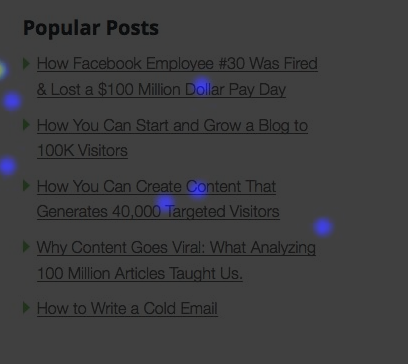 Install free Heat Maps to see where people are clicking (or not clicking.
Summing Up
Sounds like you have a few simple things to do to significantly improve your blog today.
Take the three minutes and set up your site to get at least 120% more emails today.