WordPress 4.1 was released today, and totes some new back-end features for administrators and editors.  Here's just a couple of the new page/post editing tools you can expect to see after the update.
Revamped and Rejuvenated Distraction Free Mode
WordPress 4.1 comes with a totally revamped distraction free writing mode. Simply click on the distraction free editor button to launch and just as soon as you start writing, all the distractions on the screen will fade away.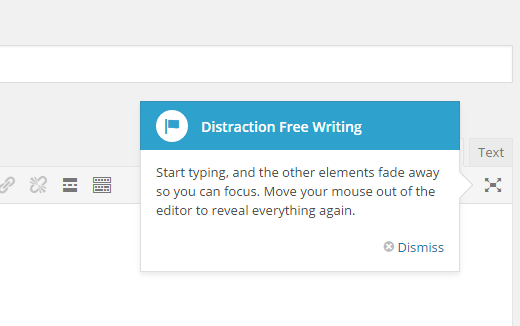 The concept behind the new distraction free writing mode is that the distractions on the post editor screens are actually very useful tools that users need while writing posts. The previous version took those tools away and in order to access those tools user had to switch back and forth.
The new distraction free editor simply fades away the meta boxes from the post edit screen, all the meta boxes fade back in as soon you move the mouse or move out of the post editor.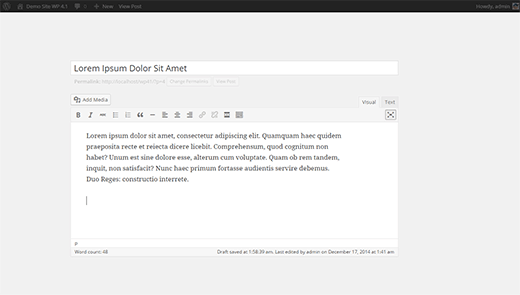 Inline Image Editing Toolbar
Many WordPress beginners have trouble understanding how to align images inside the post editor. WordPress 4.1 comes with a new inline image editing tool bar that allows users to easily align images without opening them in media editor.